As we enter this Christmas week, may you know the truth of Emmanuel in your home.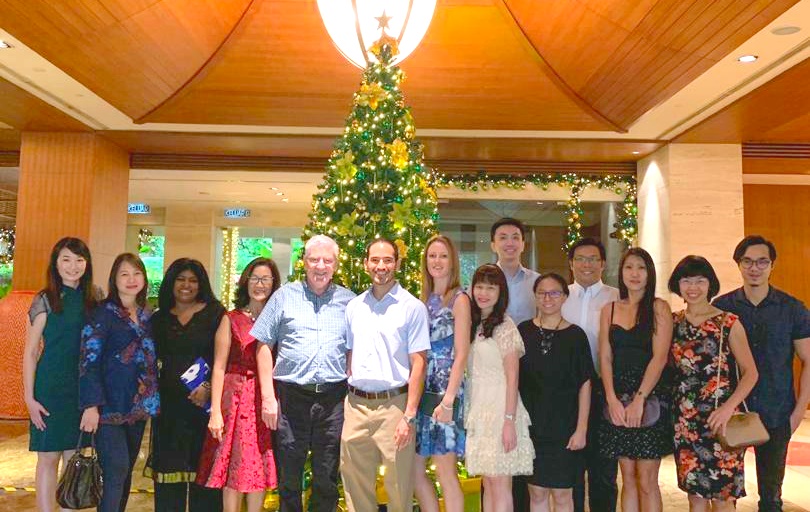 Merry Christmas from all of us at TTc.
Mandy, Pansy, Shujata, Khim, Michael, Nathan, Ruth, Elaine, Meng, Nancy, Charlie, June, Saw Ai, Caleb
As my team were praying and planning for 2019 we explored many aspects of who we are and how we can better serve our members. There are two areas that I want to let you know about here. The first is that we reflected on who we are and why we do what we do.

Our name is Talent Trust Consultants, and each part of our name has significance.

Talent - This is based on the parable of the Talents, which has a key theme of stewardship, and how we are to be good stewards of the resources that are given to us.
Trust - Relates to not just us working with integrity, but also that we are a company that can be trusted to be there for our members when the worst things happen.
Consultants - That we will not just process applications blindly, but that we will be knowledgeable about insurance, and that we will guide people to the best solutions for them; even when those may not be things that we can provide.
The second area that we looked at were ways that we can give back more to our members and support them in their role around the world.
New Website - In Q1 2019 we plan to launch our new website, which should more clearly show who we are and the benefits available to our members.
TTc Gives Back - This is something that started in May 2018, but so far only a portion of our members have benefitted, but this will affect everyone through 2019. As of December 13, 2018 we have given back US$132,982.77 to our members.
Mercy Fund - This year we also have used our Mercy Fund to assist members in a number of different ways, helping with some medical needs that were outside of the scope of cover, as well as assisting some members who had unexpected drops in their support levels. This year we have so far distributed US$18,785.68 from the Mercy Fund.
Member Care Webinars - After the initial webinar to demonstrate the capabilities of vHealth a couple of months ago, we would like to expand this to other areas that could benefit our members with potential topics like:
a. Dealing with depression
b. Healthy eating
c. Protecting your children online
d. Fund-raising
We will be exploring how we can bring on leading speakers and providers that can bring real benefits to our members. We are still working out the best technical solution to enable everyone to best access these, but we hope to start launching these in the first half of 2019.
This summer we launched vHealth, the service that allows you to video conference with a European based doctor 24/7 for free. I am pleased to say that many of you have already signed up and the feedback we've had both when meeting members in person or corresponding on the phone or email, has continued to be very positive.

If you need any assistance signing up to vHealth, please contact us.

In addition to using the service when you have specific medical concerns, the vHealth doctors are also available to talk to you about anything related to your physical or mental health. This can include help with dealing with stress in your life, or helping you to lose weight.

This service is free, and built in to our Alpha and Omega policies, using the service will not affect your No Claims Bonus.
We value all your support and appreciate your good stewardship of our programs, and we love to hear from you. If you have any feedback, thoughts, or ideas that you feel we could improve on, please do let us know.

If you want to give us a great review on Facebook, we would also love it! Hearing real stories from our members really helps us with building that Trust element of our name especially as we look to serve new members.
Perhaps you know someone who could benefit from the services that we offer, please do let them know about us. Remember that you will receive US$100 off your premium, and your friends will receive US$100 off their second year's premium if they include your name when they enroll.
You are receiving this email because you have a connection with Talent Trust.

Want to be removed? No problem, click here.